Kansas Wheat Rx Seminar - Phillipsburg
August 9, 2022
Details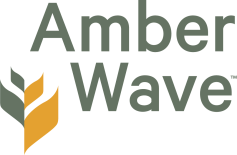 Armory Large Hall
520 S 7th St
Phillipsburg, KS 67661 -2552
Registration is free, sponsored by Amber Wave. 
7:30 – 8 a.m.      Registration, Breakfast sponsored by Kansas Wheat Alliance
8:00                      Welcome and Introduction to Wheat Rx
                              Aaron Harries, Kansas Wheat
8:15                      Variety Selection for High Yield and High-Quality Wheat
                              Allan Fritz, K-State
9:05                      Fertility Management for High Yield and High-Quality Wheat
                              Lucas Haag, K-State
10:00                    Intensive Wheat Management to Maximize Yield and Quality
                              Romulo Lollato, K-State
11:00                    Adjourn
11:30 - 2 p.m.     Amber Wave Ribbon Cutting and Reveal of Wheat Protein Plant
Amber Wave, formerly know as Prairie Horizon Agri-Energy, cordially invites you to attend the ribbon cutting and reveal of North America's largest wheat protein plant. The ribbon cutting will take place August 9th from 11:30am to 2:00pm at 1664 E. 100 Road in Phillipsburg. Lunch and refreshments are provided. There will be a tent on site in the event of inclement weather. To RSVP or for any other inquiries, call Kelly Vanderplas at 785-543-6719 or email kvanderplas@amberwaveusa.com.
CEUs Requested
Nutrient Management: 1
Crop Management: 2
Total CEUs requested: 3
---