Central Kansas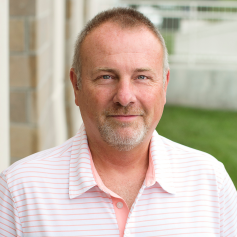 Doug Keesling is a fifth-generation farmer from East Central Kansas. With more than 30+ years' experience in farming, agribusiness, and agriculture policy, Keesling has participated in nearly every aspect of the industry—ranging from crop production, to provision of supplies and services to farmers and farm communities, to shaping of agricultural policy through involvement in state, national and international agricultural trade organizations.
Keesling began his career as a farmer—operating a farm, raising livestock and growing wheat, corn, soybean and sorghum. Keesling is the owner of Keesling Farms (input supplier of everything a farmer needs), Output Management (environmental cleanups of hazmat materials and manure cleanups for large scale layer facilities delivered to farmers and spread for crops), and past owner of Millennium Healthcare (home healthcare business for individuals and hospitals).
A passionate advocate for farmers, Keesling has traveled the United States to promote wheat on behalf of many agricultural organizations, and has journeyed overseas on numerous occasions to advocate for the interests of Kansas wheat farmers. He is a founding board member of Heartland Plant Innovations, and has served on the boards of Plains Grains, Inc., the Wheat Foods Council, U.S. Wheat Associates, and the IGP Institute.
Keesling and his wife, T.J., have two boys, and two girls. In his free time, Keesling enjoys spending time with his church, family and friends, and guiding hunting trips.
---